SUPPORT FOR PRODUCTION PROCESSES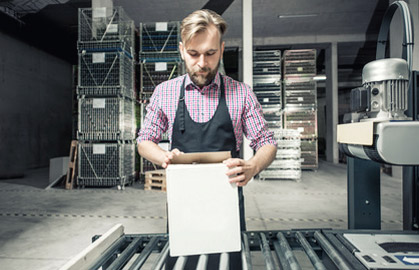 EMPLOYEES ON MANUFACTURING LINES
We provide qualified employees to handle the customer's production lines. We have extensive experience in handling bottling and sorting lines, particularly including the preparation of returnable packaging for bottling. It involves work in difficult conditions and under a lot of time pressure. We provide comprehensive services for recycling lines in selected locations. From unloading to laboratory quality control of the manufactured raw materials. We are able to learn how to operate any production line in a short time, and meet the often demanding quantity and quality requirements.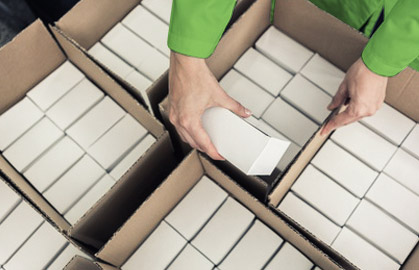 ALTERNATIVE IMPLEMENTATION OF PRODUCTION ACTIVITIES IN THE EVENT OF FAILURE OF PARTS OF THE PRODUCTION LINE
We offer assistance in the event of failure or low performance of a production line (or a part of it). Similarly, we also provide support in processes related to the services you offer to your clients. In urgent delivery times, our production team can provide significant support. We have many years of experience related to the support of many activities, very diverse due to the process or product/service. These included e.g. various types of assembly, sorting, repacking, most often done at the customer's premises, which allowed saving costs associated with transport to any substitute production location. Such a solution allows for easier quality control process of the activities we performed.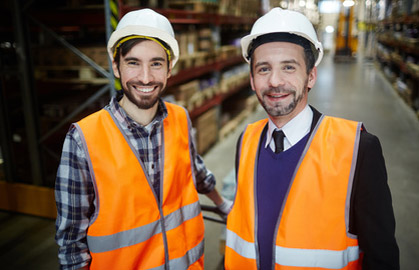 PRODUCTION SUPPORT IN TIMES OF INCREASED WORKFORCE DEMAND (PEAKS)
Almost every sector is characterized by higher or lower seasonality, which directly translates into production plans, and thus the demand for employees. Through cooperation with us, you can avoid work and costs associated with additional recruitments and rotations at production positions. With this type of outsourcing, you remain completely flexible in adapting production to the market demand for your goods or services. In our previous production orders, the increase in the number of people in the season would reach up to 1000% compared to off-season months, and all this without any detriment to the quality of the processes.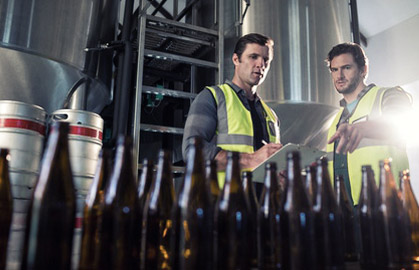 SORTING RETURNABLE PACKAGING BEFORE SUPPLYING THE PRODUCTION LINE (IN LINE AND OFF LINE)
We specialize in processes related to sorting all kinds of products and packaging. Our employees sort e.g. glass and plastic returnable bottles, bottle crates, KEG and plastic waste. Depending on the needs, sorting is done by hand, but also with the support of machinery and sorting lines. We comprehensively support activities of complete exchange of returnable packaging (bottles) on the market, where the old type of bottle is replaced with a new one. The service may involve, e.g. transfer processes, sorting of highly contaminated crates and glass blocks (used bottles) for further sale/shipment.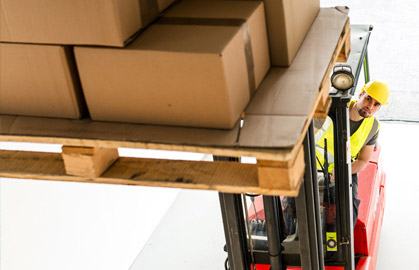 FORKLIFTS WITH OPERATORS
We offer forklifts with operators for work at your warehouses, storage yards or production lines. Depending on your needs, we can provide work under service outsourcing model or other model of your choice. We have qualified staff that will meet all your requirements regarding the process to be performed, the required regulations (e.g. on health and safety) or support for dedicated IT solutions (e.g. SAP).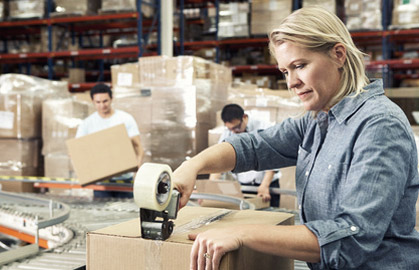 REPACKING OF GOODS (COPACKING)
We offer services related to packing, repacking, and unpacking all kinds of products. Our employees repack individual products, e.g. from a crate to a carton (with folding or gluing) as well as entire product groups, e.g. from the Euro pallet to Chep pallet, also in mixed variants of several different SKUs. We have extensive experience in the field of folding and gluing special/dedicated packaging in marketing campaigns. As part of the process, we can also carry out specialized orders, e.g. adding advertising products to the packaging.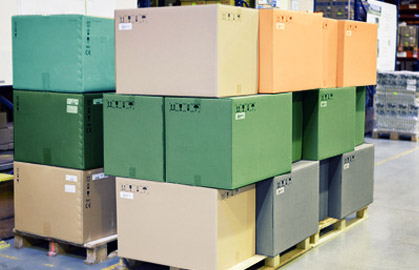 PICKING OF GOODS (MIX)
We offer services related to the picking of goods. We carry out picking, i.e. the mix orders of various SKUs in a joint packaging (e.g. different bottles of drinks in one carton) or on a common carrier (e.g. a dozen or so different SKUs on one pallet), with full diligence and in accordance with the customer's guidelines. With our extensive experience, we will take on even the most complex orders.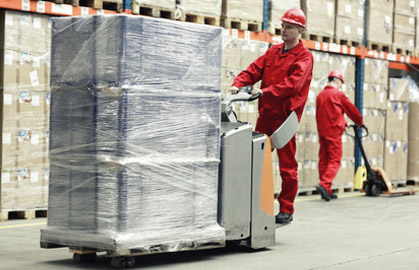 ELECTRICAL PALLET JACKS / CHARIOTS WITH OPERATO
We offer you electric pallet jacks / chariots with operator for rear loading/unloading of lories. Depending on your needs, we can provide work under service outsourcing model or other model of your choice. We have qualified staff that will meet all your requirements regarding the process to be performed, or the required regulations (e.g. on health and safety).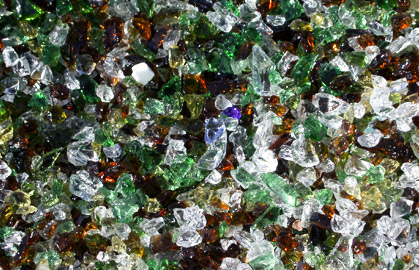 GLASS BREAKING
As part of the withdrawal of disposable packaging or used customer returnable packaging, we provide the so-called "glass breaking" or pouring glass bottles into dedicated containers.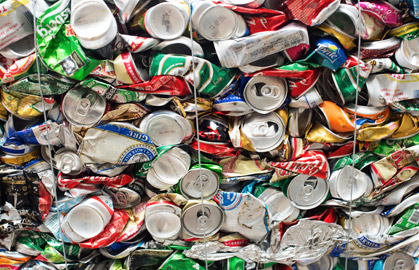 DISPOSAL
Comprehensive handling of disposal processes of expired food products (e.g. beverages) at the Customer's premises.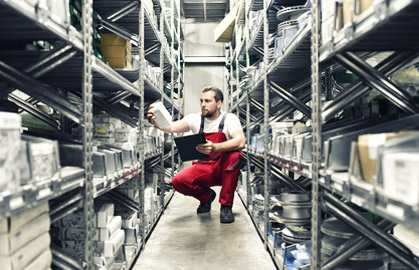 ADDITIONAL WORKS
As part of our comprehensive support of production processes, our employees can also provide additional specialist services dedicated to a specific type of production. We adjust the details to the client's needs each time.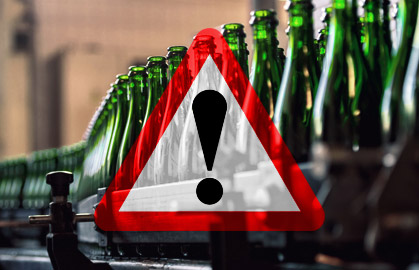 EMERGENCIES
Have an emergency in production or in warehouse logistics? Just call and tell us what's going on, and we'll try to help.