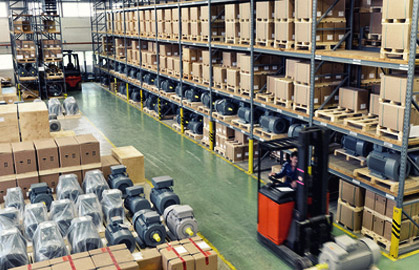 COMPREHENSIVE MANAGEMENT OF THE CLIENTS' WAREHOUSES AND STORAGE YARDS
With 19 years of experience and a wide range of services, we are able to offer you a comprehensive outsourcing of services related to the management of your warehouses (warehouse logistics). In the warehouse, we provide all necessary services such as: loading/unloading, warehouse space management, product freshness management, shipping of goods according to customer requirements (fifo, fefo, lifo etc.), picking, repacking, cleaning, maintenance of the facility's technical condition, documentation related to the operation of the warehouse, inventories, receipt and sorting of returnable packaging, disposal, customer IT programs (SAP, etc.), labeling, any additional work and other customer requirements, such as customer fleet management. Depending on your needs, we can also provide our own storage support equipment.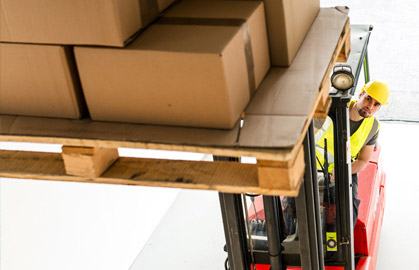 FORKLIFTS WITH OPERATORS
We offer forklifts with operators for work at your warehouses, storage yards or production lines. Depending on your needs, we can provide work under service outsourcing model or other model of your choice. We have qualified staff that will meet all your requirements regarding the process to be performed, the required regulations (e.g. on health and safety) or support for dedicated IT solutions (e.g. SAP).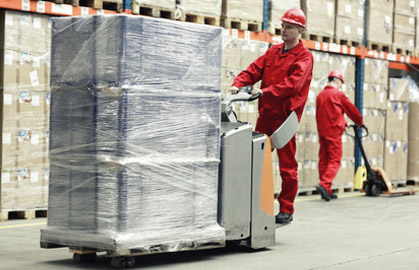 ELECTRICAL PALLET JACKS / CHARIOTS WITH OPERATOR
We offer you electric pallet jacks / chariots with operator for rear loading/unloading of lories. Depending on your needs, we can provide work under service outsourcing model or other model of your choice. We have qualified staff that will meet all your requirements regarding the process to be performed, or the required regulations (e.g. on health and safety).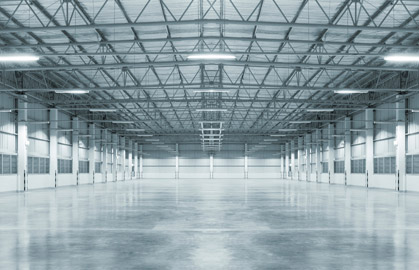 OWN WAREHOUSES AND STORAGE YARDS WITH SERVICES
If your company needs warehouse space or a storage yard in any location in Poland – please contact us. Based on your company's needs, we will prepare a comprehensive offer along with all services in the field of warehouse logistics that you may require. The service is addressed to a wide range of customers without any breakdown into industries, needs (e.g. a buffer warehouse for season products or returnable packaging) or lease period. We also dedicate this service to importers and exporters of products, who do not have their own warehouses.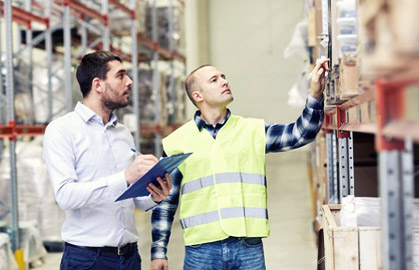 WAREHOUSE INVENTORY
With years of experience in warehouse logistics, we also offer the possibility to carry out inventory for selected raw materials, products or returnable packaging and carriers.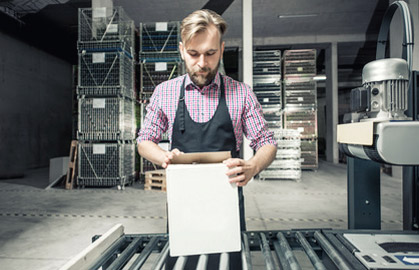 EMPLOYEES ON MANUFACTURING LINES
We provide qualified employees to handle the customer's production lines. We have extensive experience in handling bottling and sorting lines, particularly including the preparation of returnable packaging for bottling. It involves work in difficult conditions and under a lot of time pressure. We provide comprehensive services for recycling lines in selected locations. From unloading to laboratory quality control of the manufactured raw materials. We are able to learn how to operate any production line in a short time, and meet the often demanding quantity and quality requirements.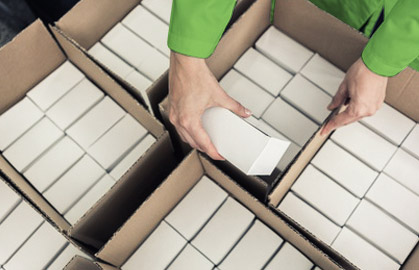 ALTERNATIVE IMPLEMENTATION OF PRODUCTION ACTIVITIES IN THE EVENT OF FAILURE OF PARTS OF THE PRODUCTION LINE
We offer assistance in the event of failure or low performance of a production line (or a part of it). Similarly, we also provide support in processes related to the services you offer to your clients. In urgent delivery times, our production team can provide significant support. We have many years of experience related to the support of many activities, very diverse due to the process or product/service. These included e.g. various types of assembly, sorting, repacking, most often done at the customer's premises, which allowed saving costs associated with transport to any substitute production location. Such a solution allows for easier quality control process of the activities we performed.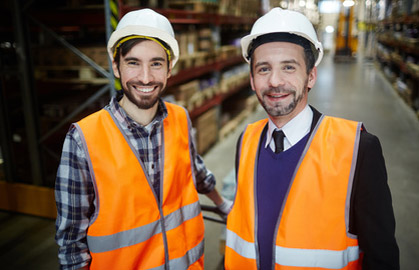 PRODUCTION SUPPORT IN TIMES OF INCREASED WORKFORCE DEMAND (PEAKS)
Almost every sector is characterized by higher or lower seasonality, which directly translates into production plans, and thus the demand for employees. Through cooperation with us, you can avoid work and costs associated with additional recruitments and rotations at production positions. With this type of outsourcing, you remain completely flexible in adapting production to the market demand for your goods or services. In our previous production orders, the increase in the number of people in the season would reach up to 1000% compared to off-season months, and all this without any detriment to the quality of the processes.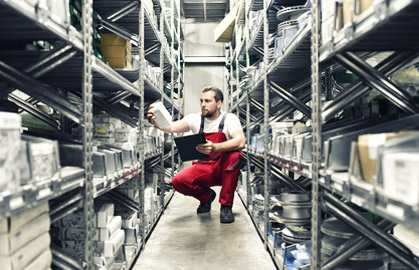 ADDITIONAL WORKS
As part of our comprehensive support of production processes, our employees can also provide additional specialist services dedicated to a specific type of production. We adjust the details to the client's needs each time.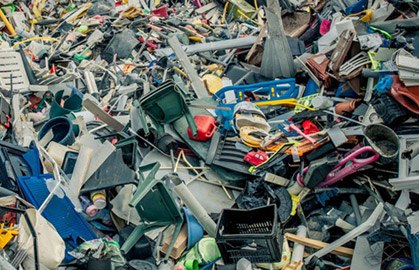 PURCHASE AND SALE OF PLASTIC WASTE AND REGRINDS
If you have post-production waste in plastics processing, or surplus output when recycling plastics, contact us. We'll be glad to help.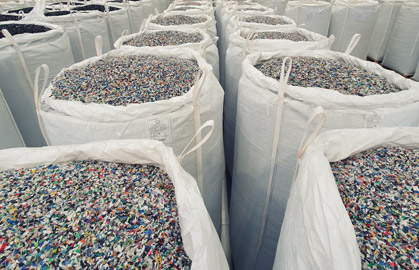 SALE OF HDPE AND PP MILLING
We welcome cooperation with plastics processing companies using recycled raw materials. With our own production and numerous contacts in Europe, we can help with almost every PP, HDPE or PVC fraction.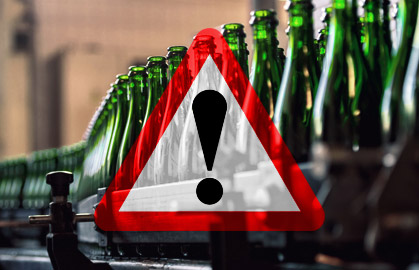 EMERGENCIES
Have an emergency in production or in warehouse logistics? Just call and tell us what's going on, and we'll try to help.