MOBILE GRINDING OF BOXES AND OTHER PLASTIC PACKAGING
Do you have decommissioned plastic packaging?Are you looking for a company that will perform a grinding service at your facility?CALL US!
MORE
A sudden issue on the production line or in warehouse logistics?
Need to repack, unpack, pack or wrap the goods urgently? Short on staff due to sudden increase in production or the peak of the season? CALL US!
MORE
WE WORK IN ALL OF EUROPE
Warehouse logistics, production processes support and recycling activities
MORE
FIFO ○ FEFO ○ LIFO ○ BHP ○ ISO
Our employees will meet all the regulations required at your company!
Select the area of activity to view a detailed offer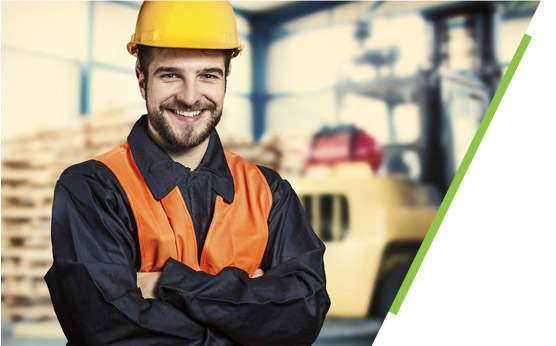 We are a dynamically growing company that operates in many areas. We are constantly expanding our range of services and clients' list; therefore, we are looking for new employees. We work in many European countries. We seek employes for a wide range of positions – from manual workers through forklift operators, brigadiers, foremen, to office employees – check current job offers and find something that suits you.
BOTTLES SORTED AND PACKAGED ANNUALLY
DAILY RECORD OF LORRIES LOADED AND UNLOADED
FRACTIONS OF PLASTICS MANUFACTURED
M2 OF STORAGE AREA MAINTAINED
ANNUAL RECORD OF MIX PALLETS COMPLETED
We have been providing various services for many industries for over 19 years. Select an industry to view examples of services.
AND ANY OTHER, BECAUSE WE DO NOT FEAR NEW CHALLENGES!